Educated Nannies

™


Founded by a mom.
Inspired by little ones.
Dedicated to families.
. . .
RYAN JORDAN, MOTHER OF TWO, FOUNDED THIS AWARD-WINNING LOS ANGELES NANNY AGENCY IN HONOR OF THE JOY, IMPORTANCE, AND HILARITY OF RAISING HAPPY, THOUGHTFUL KIDS.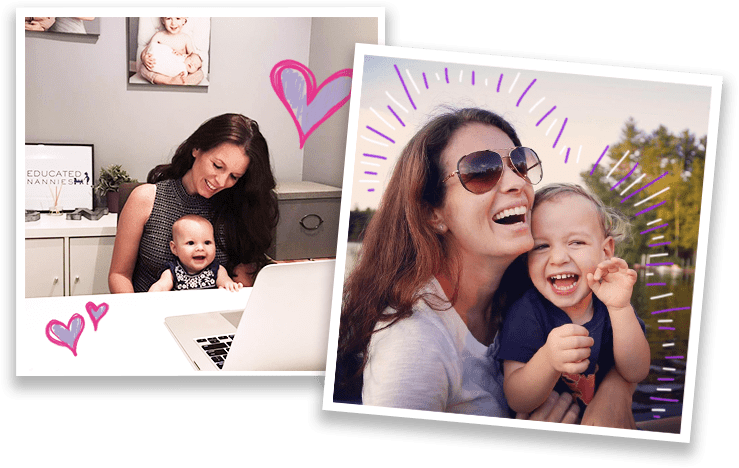 Our CEO also answers to Mommy!

LEFT: OUR FOUNDER LISTENS INTENTLY TO HER BABY GIRL'S GROUNDBREAKING STRATEGIES FOR THE EDUCATED NANNIES™ WEBSITE! RIGHT: OUR FOUNDER'S SWEET SON DEMONSTRATES A NATURAL ABILITY FOR BRINGING OUT THE TOOTHIEST OF SMILES. A FUTURE DENTIST, PERHAPS? 
LET'S HELP YOUR CHILD SOAR
WE'RE TRUSTED, EXPERIENCED, CELEBRATED, CERTIFIED, PREPARED & 100% COMMITTED TO YOUR FAMILY'S SUCCESS
Since opening in Los Angeles, CA in 2013, Educated Nannies™ earned the Red Tricycle Award for Most Awesome Agency in Los Angeles. Our Founder, Ryan Jordan was also featured in the Huffington Post for young entrepreneurs who inspire others, and she was nominated for the LA Business Journal's Women Making a Difference Award. We are proud members of the International Nanny Association. Our agency's nannies are registered with TrustLine upon hire and have CPR/first aid certifications.
we believe in L.I.G.H.T.

THE SAME VALUES WE TEACH OUR OWN CHILDREN ARE UPHELD IN EVERY PART OF OUR BUSINESS.
FURTHERMORE, WE KNOW & CELEBRATE THAT THERE IS NOT JUST ONE COOKIE-CUTTER TYPE OF FAMILY.


WE PROUDLY SUPPORT AND WORK WITH FAMILIES, PARENTS & CHILDREN FROM ALL WALKS OF LIFE.
LEARNING
We love to learn! What makes you happy and thrive? What makes your family flourish? What unique set of skills does a nanny bring to your home? We live for the joy of witnessing a child's "Aha moment." Our highly educated nannies bring creativity to the table to foster an environment of learning. We conduct home visits and phone consultations to learn more about our families. We call references to learn more about our nannies. We believe in always being curious. We believe in teaching children life skills to become independent thinkers and problem solvers.
INTEGRITY
We are committed to being discreet, honest, and dedicated. Even when a nanny calls out sick, the founder of Educated Nannies™ has been known to step in! We are proud members of the International Nanny Association, and we have a team of experts to answer all of your questions. We only refer nannies who have a vetted history of being responsible, passionate about childcare, and trustworthy.
GRATITUDE
We value our families, their children and our nannies. We keep a positive attitude, and no request is too big or too small. We embrace each day with a grateful heart. Gratitude is contagious! An attitude of gratitude creates less stress and happier people. We are thankful for each opportunity to serve our community.
HUMOR
Raising children is a huge responsibility, but it doesn't have to be so serious all the time. Things are going to go wrong and sometimes the best way to handle it is with a little bit of humor. We invite nannies to bring their silly side into a home. Our nannies keep the laughter flowing by reading books in theatrical voices, playing games, and sharing all those adorable photos with you through out the day. Isn't a child's giggle just the best thing ever? We all could laugh a little more in life.
TRUST
We believe the best relationships are built on trust. We are transparent and honest about our process, and we follow through with our words. Our doors are always open for questions. Our team is made up of reliable and trustworthy individuals. We keep information confidential, and we have your best interest in our hearts.
THROUGH THICK & THIN. 
A Testimonial

….
"I called Ryan in a time of severe need. I had a 4-month old who wasn't sleeping, a 5-year old who desperately needed my attention and I was going through post-partum depression. I was requesting a miracle —A miracle is what I got. Kate is literally in my phone as "Kate Lifesaver." Educated Nannies saved my family. It sounds very intense but when you're in it… it is. Kate spent 4 nights with us that week. My daughter was sleep-trained by the third night thanks to Kate. From there on out — pure bliss. My family is very happy and we owe so much to Educated Nannies."
– Dorian P.
READ WHAT MORE REAL FAMILIES HAD TO SAY ABOUT EDUCATED NANNIES™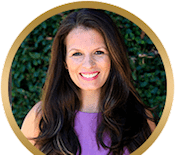 Meet Ryan Jordan
Founder & CEO
Witnessing a child's 'Aha moment,' is an inspiring treasure. I'm passionate about working with parents to understand your goals and your child's needs, treating your family as I would want mine to be treated, and offering suggestions based on my own experiences as a teacher, nanny, tutor, and mother."
Ryan Jordan has enjoyed over twenty years of experience working with children and families as a teacher, nanny, and tutor. Ryan earned a multiple-subject teaching credential and Master of Arts in Education from Pepperdine University. In addition to teaching, Ryan spent more than six years as a full-time professional nanny for celebrities and high-profile families in Los Angeles.
Known for her positive attitude and Midwest work ethic, Ryan has been entrusted by many families to help find outstanding childcare and has become a valuable asset as a result. When she's not collaborating with families, Ryan loves to travel with her husband, plan events, volunteer, host game nights, and play with her two little ones!
Meet our Placement Director! 
Lisa
Lisa spent her childhood doing gymnastics in the Bay Area in Northern California before somersaulting her way to a suburb of Chicago for high school. She finished college at The University of Southern California with a degree in Journalism and a college sweetheart she now calls her husband! After college, this multi-talented entrepreneur went on to own and operate three child development play, music, and art franchises, working with thousands of parents and children over a decade span! Lisa absolutely loved educating new parents and building community. Though she has so much to be proud of, she'll beam and say her greatest joy and pride are her four wonderful children: a daughter, a son, and a set of boy/girl twins. In her free time, Lisa loves traveling, spending time with family and friends, laughing through game nights, and relaxing at the beach. Lisa is thankful to be a part of Educated Nannies™ as our Placement Coordinator using her experience as a mom, businesswoman, and educator for parents and young children to matchmake our wonderful clients with their perfect nanny, newborn care specialist, household manager, family assistant or chef. And in turn, we are thankful to have her on board!

PLAY is the highest form of research.
— Albert Einstein
meet our team of EXPERTS!

EDUCATION AND CHILDCARE ARE COLLABORATIVE EFFORTS!
WE ONLY WORK WITH THOSE WHO INSPIRE US TO BE OUR BEST,
AND WHO CAN BRING THE MOST VALUE TO YOUR FAMILY.
THE LAW OFFICE OF LISA PIERSON WEINBERGER DRAFTS WONDERFUL AGREEMENTS
Lisa's down-to-earth approach and practical expertise is a reassuring complement to any head of household. Helping families understand the laws and regulations that apply to in-home help and offering assistance with preparing any policies or agreements that may be required is her team's mission. They advise employees on their legal rights and obligations, explaining relevant issues and supporting clients with drafting or completing any documentation or correspondence. On the employer side, we provide legal counsel on how to comply with applicable laws while reducing legal exposure and avoiding legal problems. The practice is exclusively focused on California and federal employment law.
TOM BREEDLOVE OF HOMEPAY MAKES PAYROLL, TAXES, & LABOR LAW COMPLIANCE EASY
Tom Breedlove offers Homepay, the leading payroll and tax firm solution for household employers. You can ensure your nanny is paid accurately and on time, every time! Homepay company will also prepare all the paperwork, including federal and state tax returns, and your employees' W-2.
With Homepay, you are given an online account so you can make changes to payroll, modify personal information, view paystubs for past pay periods, access tax returns and more. Homepay promises to free up about 55 hours of time you would need to spend on this work yourself, and ensures your employee gets the benefits he or she deserves.
Additionally, your family will have access to tax breaks that can offset the majority, if not all of your employer taxes. HomePay is happy to walk you through these processes. Families are welcome to call for a free, no-hassle consultation. They're here to help families and provide a solution that keeps them focused on the needs of their loved ones instead of figuring out how to be a tax expert.
CLINICAL PSYCHOLOGIST, DR. LINDSAY HELLER, AKA THE NANNY DOCTOR, SUPPORTS YOU!
Lindsay, known as
The Nanny Doctor
, has been working with families and their nannies for more than a decade. In addition to being a licensed clinical psychologist, Lindsay was a well-respected nanny for over 10 years in both the Los Angeles and San Francisco areas. Now, through her nanny consulting services, Lindsay works in conjunction with families and their agencies to provide a unique specialized service to help each family in finding the best possible match for their family. She aids, not only in the interview and hiring process, but also with the important transition of introducing a new person into the household. She stands firmly beside each of her clients throughout their journey and custom tailors a plan of action for each individual family. No nanny issue is too big or small! We are excited to be working with her and are happy to offer every family we work with a complimentary hour of her services!
SUBSCRIBE TO OUR NEWSLETTER!