OUR FAMILY ALBUM!


…
We are truly honored to support the happiness and well-being of families. Here are Educated Nannies™ reviews and testimonials of what our incredible clients say.
EDUCATED NANNIES™ PROUDLY SERVES AND CELEBRATES ALL KINDS OF FAMILIES.
(Photo right: Thank you to the Lichtensteins for sending in your beautiful family photo by DMG Photography! Testimonial below…)
"

Educated Nannies

SAVED MY FAMILY"
"I called Educated Nannies in a time of severe need. I had a four-month old who wasn't sleeping, a five-year old who desperately needed my attention and I was going through post-partum depression. I was requesting a miracle —a miracle is what I got. Our nanny Kate is literally in my phone as "Kate Lifesaver." Educated Nannies saved my family. It sounds very intense but when you're in it… it is. Kate spent 4 nights with us that week. My daughter was sleep-trained by the third night thanks to Kate. From there on out — pure bliss. My family is very happy and we owe so much to Educated Nannies."
– Dorian P.
"

Teaching our daughters

 WITH LOVE"
"When I was pregnant one of my constant wonderings (besides – wait, was that her moving??) was, 'what we were going to do about childcare?' My husband and I both work, so we had to think, and we were so worried about not making the right choice.
From my first conversation with Ryan I knew I was speaking with an expert. Strong, confident, positive and warm: a powerful combo! We discussed what her company did and how they worked, and then she came to our home to meet us. I had an instant rapport with Ryan and knew that as a working mom and business owner herself, she got my specific concerns and needs.
Ryan sent us three amazing candidates. I was shocked (and skeptical!) when Ryan told us that we'd probably end up hiring the first one she sent us (because that's the one she thought was our best fit). Well… she was right! We wanted a professional, with a sense of humor, a positive attitude and knowledge of early childhood development. We got all of that (and frankly, so much more that I didn't even knew we needed). From the moment, we met our nanny, Heidi, we knew it was the perfect fit.
Our relationship with Educated Nannies didn't end there. Ryan has continued to stay in touch and we have used their amazing babysitting service. We can't thank Educated Nannies enough for bringing us together with Heidi. I go to work each week knowing we have someone who is not only taking care of our daughter's basic needs but also lteaching her — with love — and helping her grow into a pretty amazing kid. Parents, Kiddo and Nanny…we are team, a unit, a family. Thank you Educated Nannies for bringing us all together!"
– Ellen C.
"

We are so

 GRATEFUL FOR THE MAGIC"
"As parents, one of the most critical decisions is who to trust with the care and well-being of our children. This was not an easy choice, but Educated Nannies made it easier. Educated Nannies understands not only what parents want and need but also what they dream of: someone that will honor the child while creating a loving space for them to thrive. We love our Nanny beyond measure and we are so grateful for the magic that Ryan and her team create for countless families."
– The Lichtensteins
(Photo by Little Plum Photography)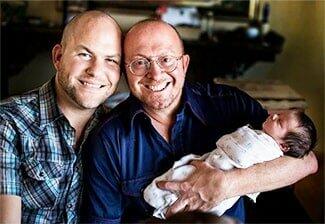 "

Dedicated her heart & soul

 TO EMPOWERING US"
"I am not sure what kind of father I would be if it wasn't for Ryan and Educated Nannies! My daughter has two Dads, so often times our questions are specific to her gender. Like, "How do you bathe a little girl?" Sounds silly, but for us, it was a HUGE factor. Ryan's home visit with us was the best experience! Trust me — we've taken many classes (for adoption) on how to parent, but no one taught us how to change a diaper, or travel with your newborn. That's where Ryan came in and she literally saved the day! She dedicated her heart and soul to empowering us as two Dads to take on the world of parenting. I'm forever grateful to her and this business for their compassion, strength and integrity for child rearing. I wish we had Educated Nannies in every state, major city or town. Because this world needs more people like them."
– Michael V.
"

Made our search

 STRESS FREE"
"I am so grateful that I contacted Educated Nannies to help our family with a nanny search. It had been 5 years we had hired a nanny and I had no clue where to start searching. Our needs had changed since our previous nanny search nine years ago. Our twins are now 11 and we were desperate to find a nanny who could assist with daily homework and school projects. Shortly after contacting Educated Nannies, I had two interviews lined up with very smart, friendly and competent nannies. We chose the one that was the best fit for our family and we could not be happier! Educated Nannies made our search stress-free. I would highly recommend them to anyone searching for a new nanny!"
– Kimberly R
"

Talented, and smart.

 I HAVE LOTS OF FUN"
"Yvette is super nice,funny,talented,and smart. I have lots of fun with her all the time. She always makes me happy when I'm sad. I love her so much!
– Ruby about her nanny Yvette
"

Amazing.

 I WON'T USE ANYONE ELSE"
"I'm never disappointed in the breadth and quality of the nannies that Ryan sends to me. Her babysitting program is also top notch. When I tell my son he is getting a babysitter tonight he is so excited, he can't wait for me to leave! My son is now five, but I have been using Educated Nannies since he we two! The way they listen and treat my son is always amazing to me. I won't use anyone else. "
– Chantal P.
"Applicants

WERE A STEP ABOVE"
"Ryan really listened to my requirements as well as my wish list. During the interview process, Educated Nannies consistently sent me applicants that were a step above. I ultimately found a nanny who was a great fit for our family. They even assisted me in finding back-up care when my nanny was ill. I would not hesitate to use Educated Nannies in the future should the need arise."
– Christina R.
"Reliable, friendly,

 AMAZING NANNIES"
"It has been such a pleasure working with Ryan and Educated Nannies over the years. They have been reliable, friendly but most importantly have found us amazing nannies. Our nanny is just another member of our family and we couldn't be happier."
– Carrie
"Their referrals are

 SPOT ON"
"We have been using Educated Nannies to find a nanny and babysitters for almost five years now. At first I was nervous to trust the reference checking, etc. But over time I realized Ryan and her team really do their homework. The referrals are spot on. They have found fabulous people to look after our daughter. They are fun, safe, and can also easily help do homework. I highly recommend Educated Nannies to all my friends. It is an investment, but what is more important than the safety, comfort and happiness of my child? It is worth it! As a busy working mom, Educated Nannies is absolutely invaluable."
– Heather M.
"My nanny can do

 ANYTHING"
"Our nanny Megan is essentially a Mary Poppins who can also paddle board and snorkel with the kids. As a mother's helper and personal assistant she has been incredible, making our lives easier all the time. She can do anything. We're so glad we found her through Educated Nannies."
– Happy Mom And Dad of 3 Kids And A Dog


Educating the mind without educating the heart is no education at all.
—

Aristotle
SUBSCRIBE TO OUR NEWSLETTER!